Sixth Form Information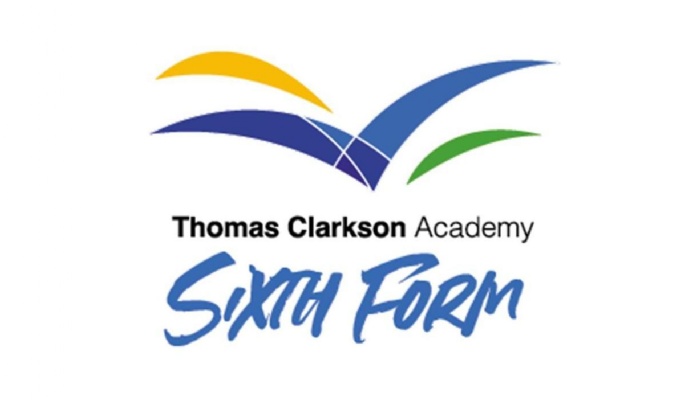 Our Open Evening this year will be held on Thursday 6th October 5pm-7pm
Please browse the information below to find out more details about our sixth form and apply for 2023 online.
Applying to our Sixth Form
Click here to apply for a place at our vibrant, inclusive Sixth Form.
"TCA Sixth Form is brilliant and the teachers are helpful – I would not choose to be anywhere else."
Sixth Form prospectus
Click on the image below to view our latest Sixth Form prospectus: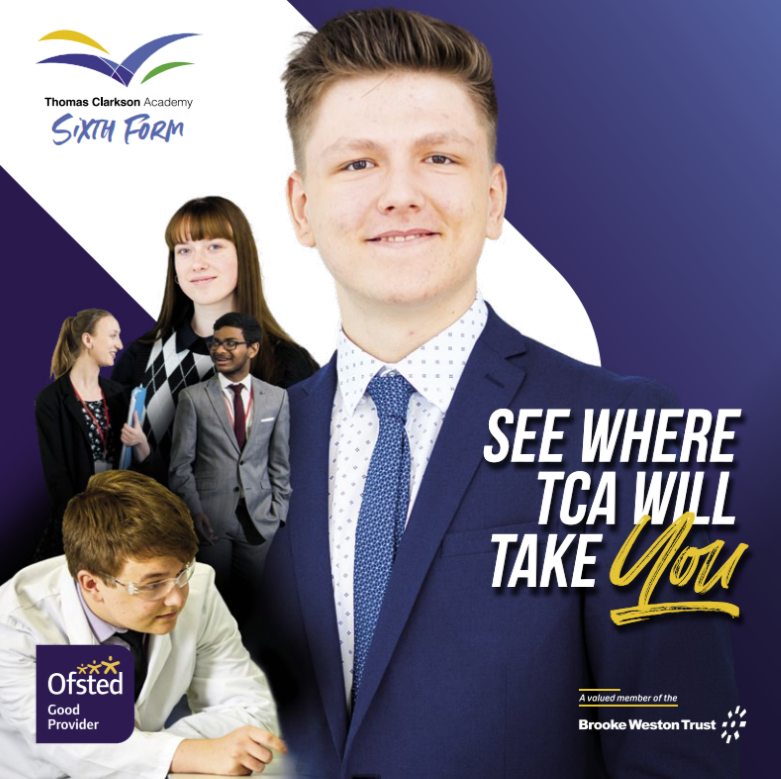 Courses on offer
Post-16 courses at TCA
Click here to read more about each individual subject.
A LEVEL
• Art
• Biology
• Chemistry
• Computer Science
• Dance
• Drama & Theatre Studies
• English Literature
• Film
• French
• Further Mathematics
• Geography
• History
• Mathematics
• Philosophy & Ethics
• Physics
• Polish
• Product Design
• Psychology
• Sociology
BTEC LEVEL 3
• Business
• Food Science & Nutrition
• Health & Social Care
• Sport
ENTRY REQUIREMENTS
Those wishing to study at Sixth Form need to secure five 9-4 grade subjects. Those choosing A Levels need a grade 6 in selected subjects to study them at A Level (maths, physics, chemistry, biology, English). A grade 5 is required in all other subjects that students wish to study at A Level. Those opting for BTECs need to secure a merit in their selected BTEC subjects.
Please note that the final courses that we run may be different to those listed. This will be due to whether the course is viable.
Frequently asked questions
Click here to view some of the most commonly asked questions from prospective Sixth Form students.

"The teachers always have our best interests at heart and really value our progress and education."
Life at TCA Sixth Form
Watch the short film below to hear from our Head of Sixth Form and some of our current students:
Careers advice and guidance
Watch the video below to hear how our Careers Leader, Mrs Read, helps students with their next steps:
News and events at TCA Sixth Form
Use the arrows to navigate through some of the news and events from TCA Sixth Form:
"I will use the abilities I have discovered in Sixth Form for life, alongside the confidence I have gained."
Contact us
Year 11 students at TCA who would like to speak to our Head of Sixth Form, Miss Hornby, can use the form below to arrange a Teams call.
External students applying from outside TCA can use the form below to contact Miss Hornby and arrange a telephone call.
If you have any other questions please use the form below.
"The teachers are supportive and are willing to do anything in their power to get you to that final destination."

Follow us on social media to stay up-to-date with news at TCA: