Endeavour project continues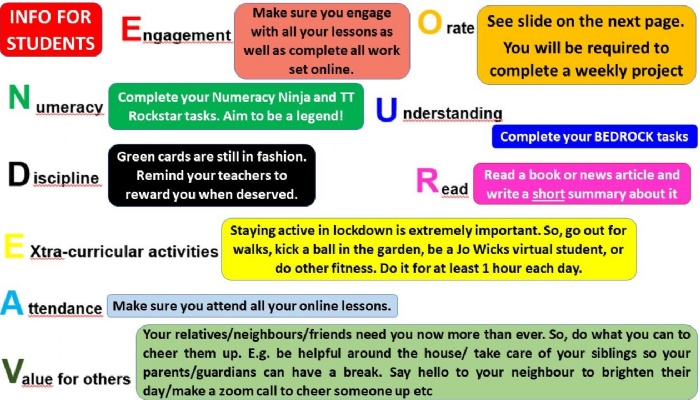 The Year 7 Endeavour project, which encourages our younger students to step out of their comfort zone and try new things, continues this term, with some small changes being made to the programme in light of the current lockdown.
The aim of the project is to see how much students endeavour to complete a number of tasks during this academic year.
There are 9 targets to work towards and each student has been issued with a passport so they can keep a record of their achievements, with help from their teachers.
Click here to view the targets and suggested endeavours.
Students will also have the chance to earn the Endeavour trophy at the end of the academic year by creating a PowerPoint which explains what they have done to fulfil each part of the scheme.
Mrs Njikang, who is leading the project, said: "We understand that due to the current pandemic, students might not be able to tick every single box. However, all we want is for them to try their best.
"We believe they can do it and it will be a lot of fun! Lockdown should definitely not stop our students from progressing academically and socially."
Year 7s will have the chance to discuss their progress with their form tutor each week and can speak to their form tutor or Mrs Njikang for more ideas.
Remember: Most of the important things in the world have been accomplished by people who have kept on trying when there seemed no hope at all.
Click here for the Endeavour student booklet